Tired of going to the same old dinner and movie with your partner? Among the traffic and the chaos of city life, every couple needs a place where they can spend some quality time in peace. Mumbai is a beautiful city and has some amazing places where you can go with your girlfriend. You can walk hand in hand, talk, and just be.
So here is a list of a few Romantic Places in Mumbai where you and your loved one can have a wonderful time:
1. Marine Drive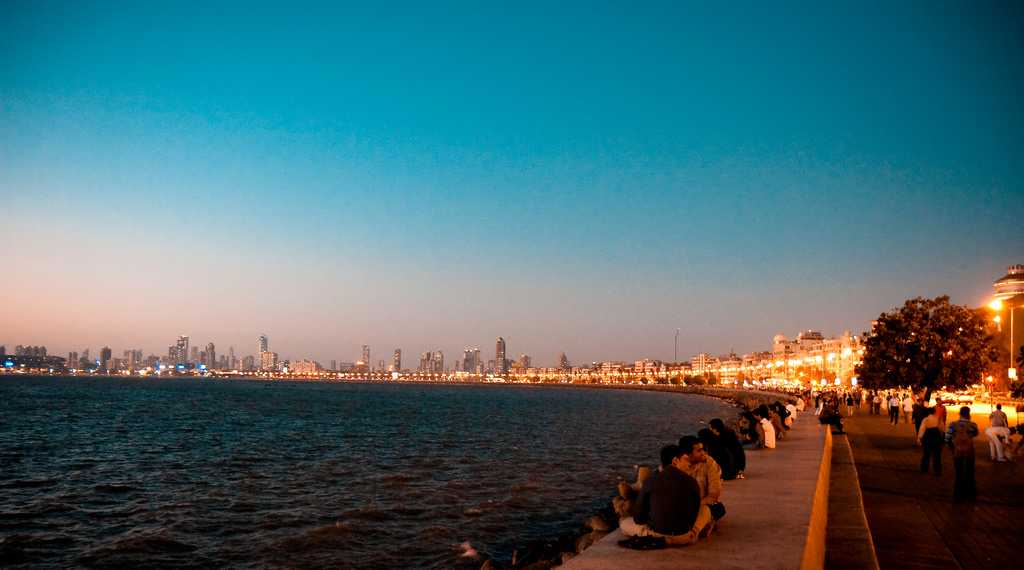 Marine Drive is a long stretch of C shaped road in South Mumbai besides the Arabian Sea. Bollywood movies have popularised this spot and turned this 3.6 km boulevard overlooking the ocean into the go-to romantic place in Mumbai. Head over here with your girlfriend and witness the mesmerising panoramic view of the city during sunset.
2. Bandra Fort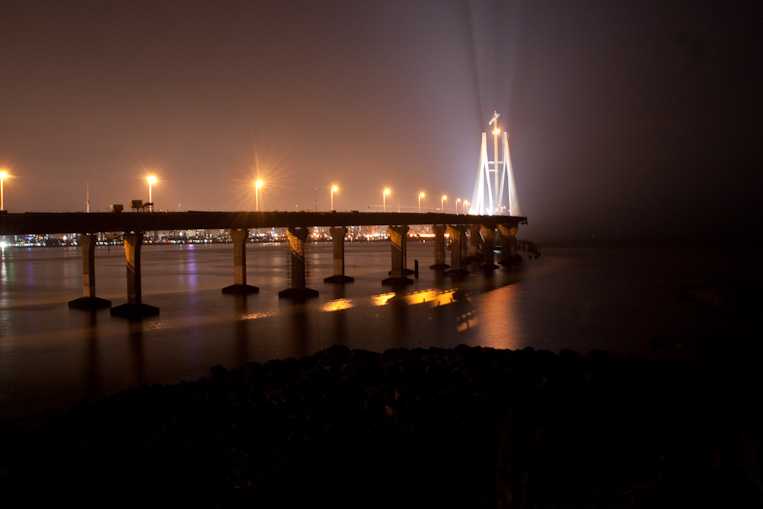 Castella de Aguada, popularly known as the Bandra Fort is situated in the suburb of Bandra. Built in 1640, this fort has appeared in many Bollywood movies like Dil Chahta Hai, Jaane Tu..Ya Jaane Na. Head over here during the evening as the sun sets and watch the Bandra-Worli Sea Link all lit up. It is stunning.
3. Bandra Bandstand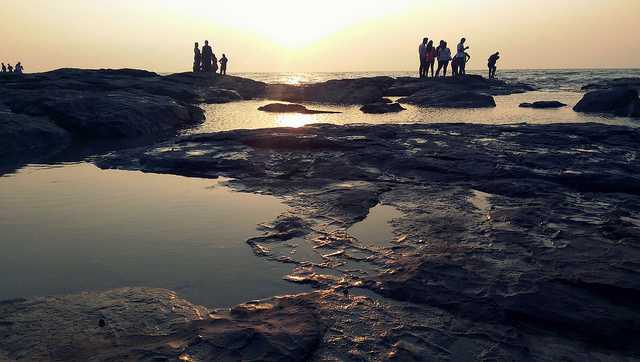 Located near Bandra, Bandstand Promenade is another popular place where you'll find many couples. It is a 1.2 km long walkway beside the beautiful Arabian Sea. You can go for walks or sit and watch the waves crash against the rocks. This place receives a decent crowd even at the wee hours of the night.
4. Worli Sea Face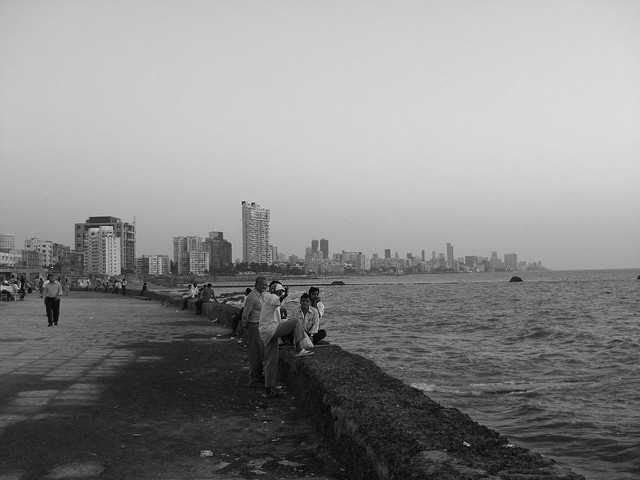 The exuberant promenade with lashing waves and gushing waters of the Arabian Sea, situated in Worli, Mumbai is popularly called Worli Sea Face. You can visit late at night to spend some quality time with your loved ones amidst solitude and tranquillity.
5. Versova Rock Beach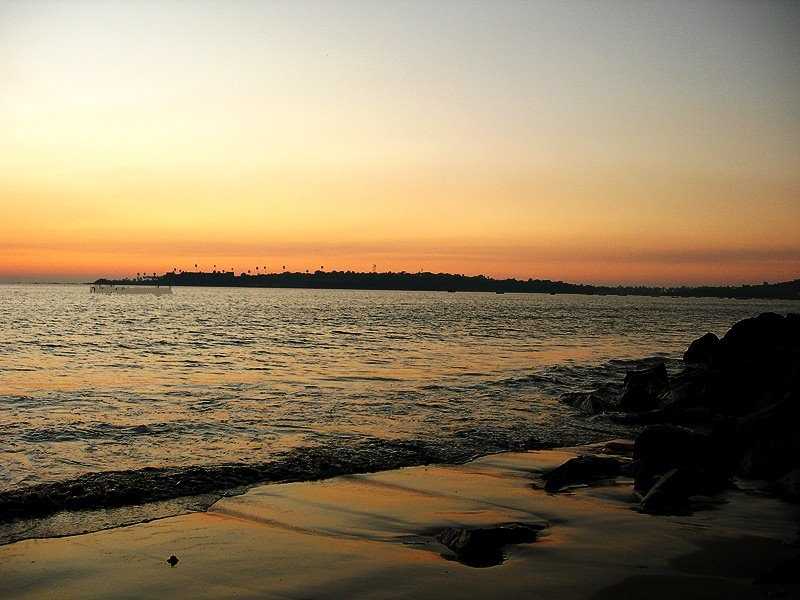 Located in the suburb Andheri, Versova Rock Beach is a 2.7 km stretch consisting of huge rocks. It is an extension of Juhu beach, but unlike it, it remains less populated. One can see breathtaking sunsets from here and enjoy the scenic beauty. It is a great spot for couples who are looking for some quiet and calm.
6. Jamjar Diner

Jamjar Diner, located opposite to the Versova beach in Andheri West, is a restaurant which serves multiple cuisines. This place has a relaxed ambience and a decor which is eye-catching. Head over to this place with your girlfriend to enjoy each other's company with some delicious food.
(Video) Incredibly Romantic Places In Mumbai You Should Take Your Beloved On Your Next Date
7. Colaba Causeway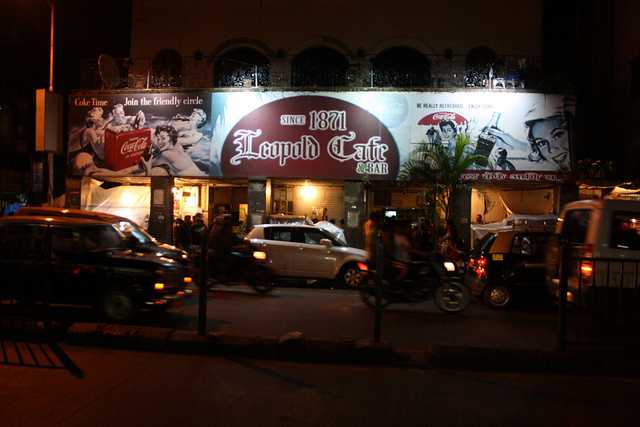 A popular commercial street and the "Cultural Square" of Mumbai, Colaba Causeway is another unconventional place for a date. You and your loved one can go for a stroll on this street, look at the beautiful architecture, catch a show at the historic Regal Cinema and end your day with the breathtaking view of the Gateway of India. If tired, you can catch your breath by eating at one of the many cafes on the causeway. It would make a lovely day out.
8. Sanjay Gandhi National Park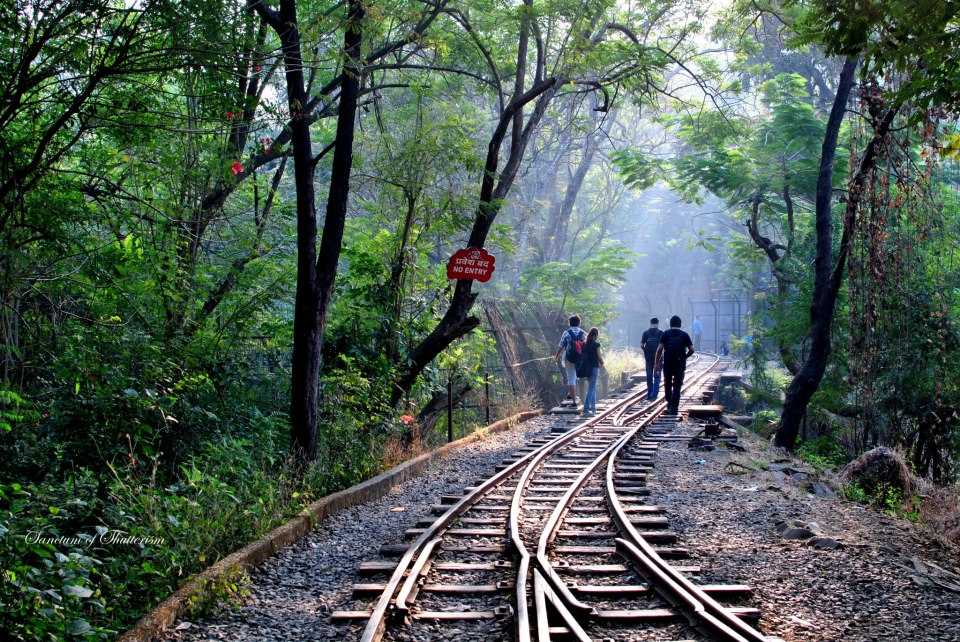 Sanjay Gandhi National Park is located in North Mumbai and is a very popular tourist spot. However, it makes for an amazing date idea as well. It is lush green, has beautiful lakes and is spread across an area of 104 km square. You and your girlfriend can have a picnic here, enjoying the scenic beauty of the National Park. You can be a tourist in your own city for a day.
9. Prithvi Theatre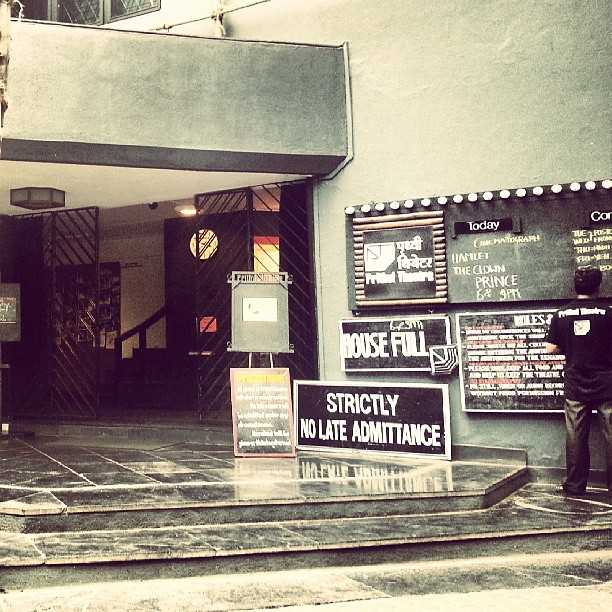 Set up in 1975 in the memory of Prithviraj Kapoor, Prithvi Theatre is one of the highly regarded theatres of the country. It is located in Juhu and hosts a variety of plays. You and your significant other can catch a play at this theatre and end your date by sharing a meal at the Prithvi Cafe.
10. Hanging Gardens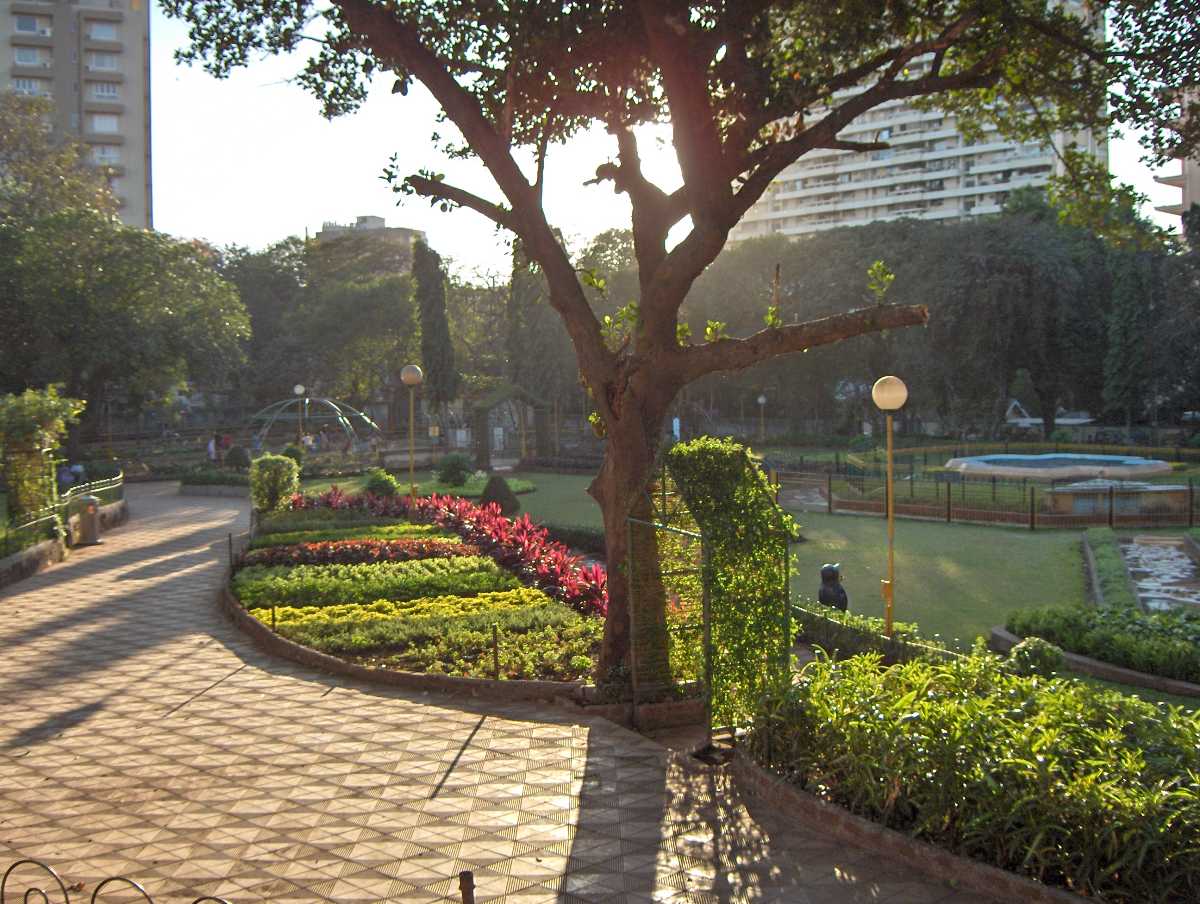 Standing on top of the Malabar Hill, Hanging Gardens offers a magnificent view of the Arabian Sea. It was built in 1880 in the memory of Pherozshah Mehta. Visit this place in monsoons, when the grass appears greener and the garden even more beautiful. You and your girlfriend can spend an entire day here, exploring and strolling through the terraced garden.
11. Chhota Kashmir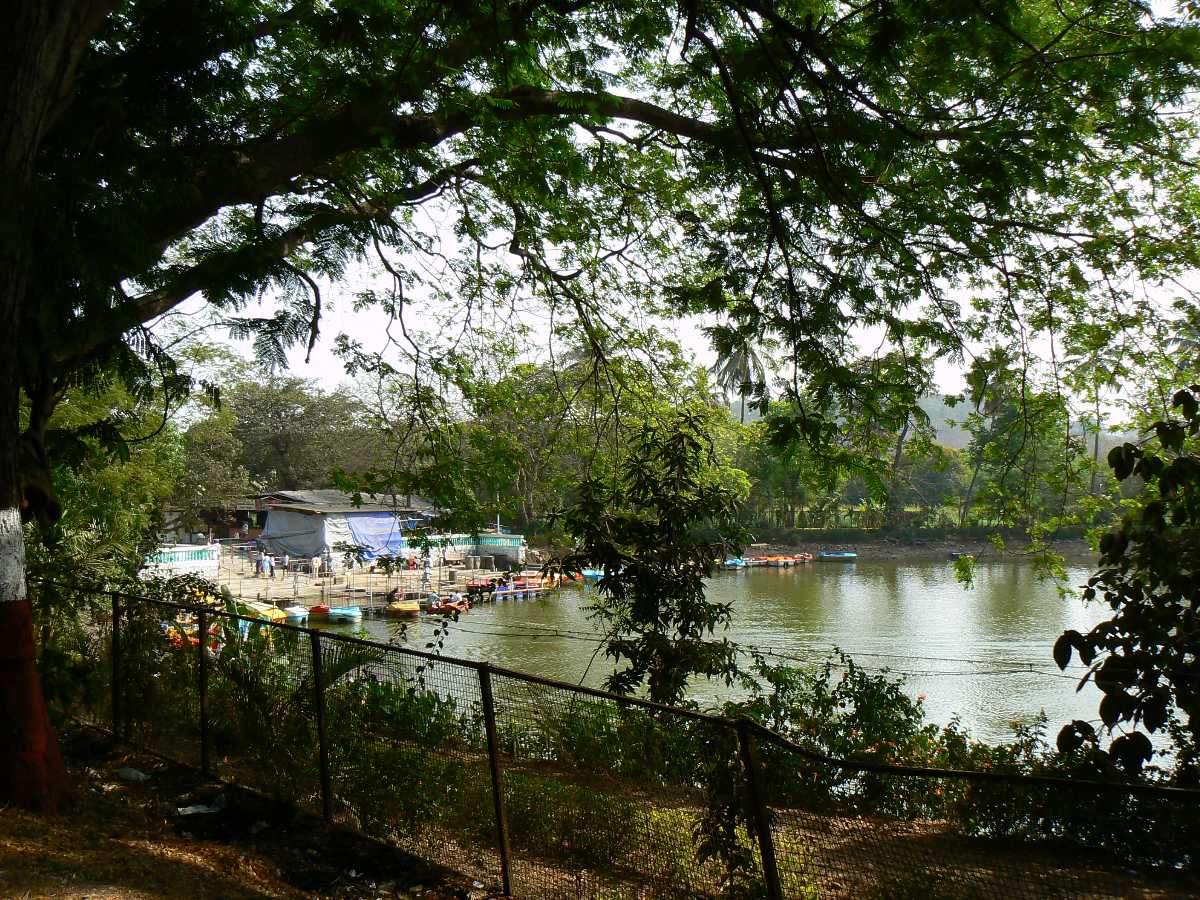 Located in Goregaon, Chhota Kashmir is a green space in the Aarey Milk Colony area. It is surrounded by trees and has a lake where one can indulge in boating. It is unlike the other parts of Mumbai and is green all around. You can head over here to enjoy the soothing environment and each other's company amidst the trees.
12. Madh Island Beach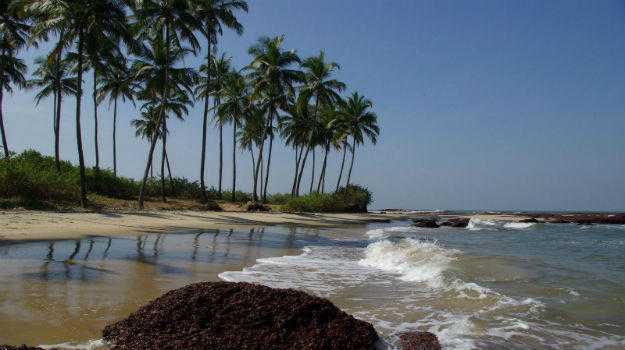 Located in the North of Mumbai, Madh Island beach is a popular and one of the cleanest beaches in Mumbai. It is surrounded by mangroves which make this beach stand out. Here you can fulfil the romantic cliche of walking hand in hand on the beach. If you are looking for some quiet time, visit this place on weekdays when it is sparsely populated.
(Video) Best Romantic Places to visit Mumbai For Couples | Romantic places in Mumbai | Travel Nfx
13. Juhu Chowpatty Beach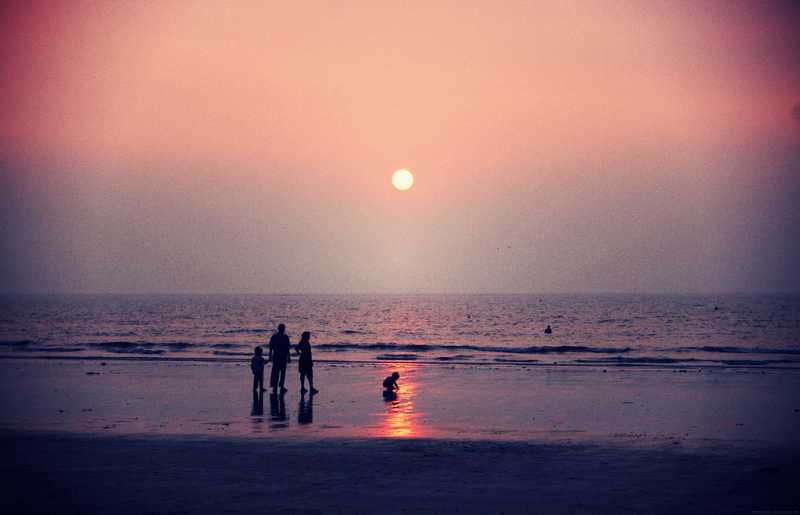 Juhu Beach is also one of the best spots in Mumbai to watch a sunset, with a cool evening breeze, and one of the few places where you see the "relaxed" side of the Maximum City. This is the perfect place to have a heart to heart conversations with your significant other while strolling by the sandy coastline, holding each other's hand in the perfect dusk.
14. Carter Road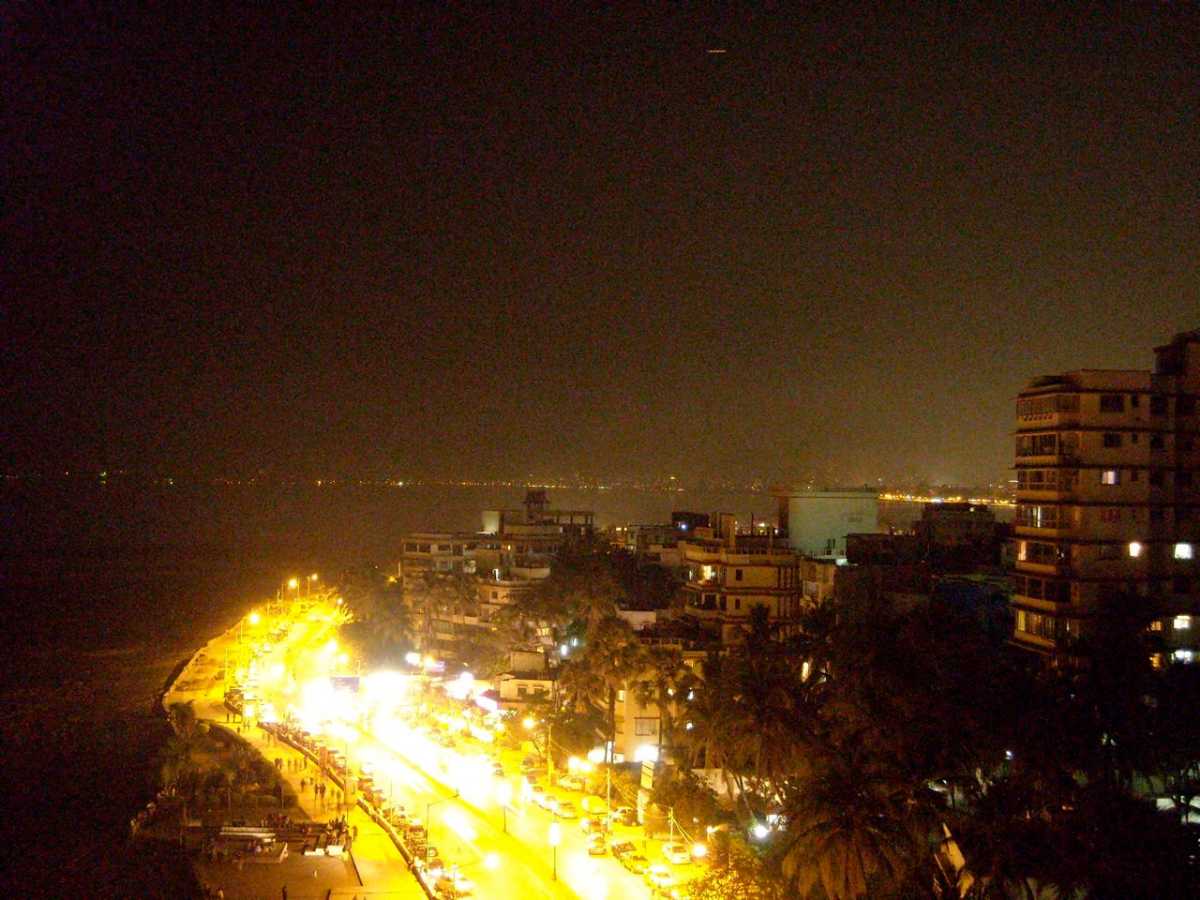 Situated next to Bandstand Promenade just next to Bandra, Carter Road is one of the most happening and popular hangout places among the Mumbaikars. The locale is a haven for foodies owing to its bazillion food options from the umpteen eateries situated on the sidewalk. Treat your partner with a romantic date and their taste buds with some amazing food.
15. Arnala Beach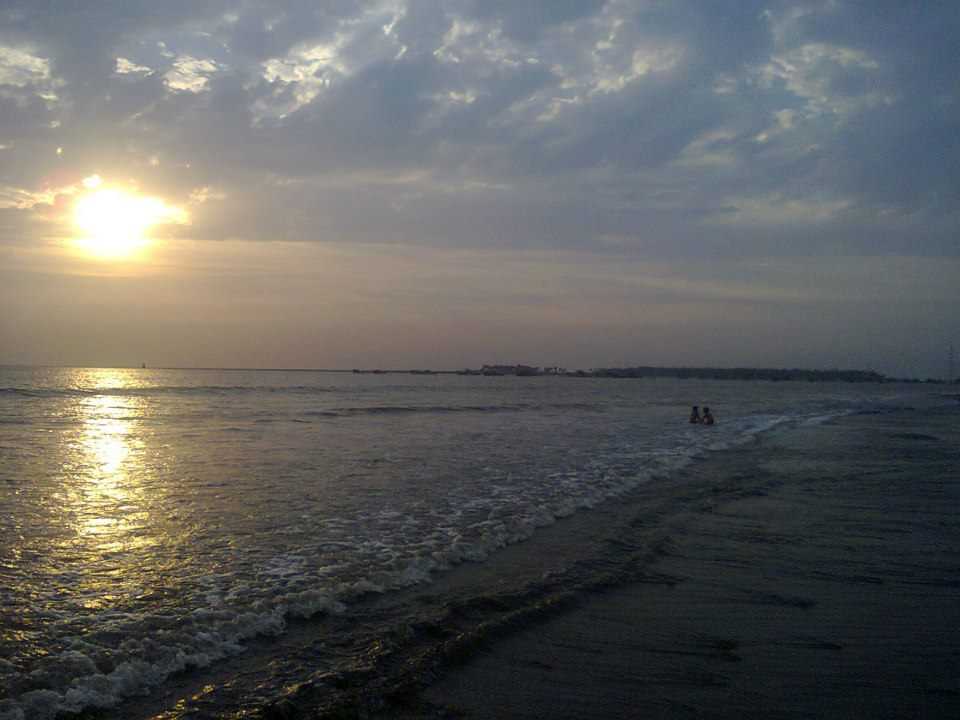 Situated 60km away from the heart of Mumbai, Arnala Beach is in the very close vicinity to Arnala Fort to the West of Virar town. The place is meant for couples who would like some peaceful time together in contrast to the busy life of Mumbai. Go ahead and find some serenity while you are in each other's arms.
16. Rainforest Resto-Bar

Located in CBD Belapur in Navi Mumbai, Rainforest is a restaurant cum bar which serves various cuisines. This place has a unique concept and has actual trees inside the restaurant. This theme restaurant gives one the feeling of being in a rainforest. Go to this place at night when it is all lit up, adding to its aesthetic beauty.
17. Victoria Gardens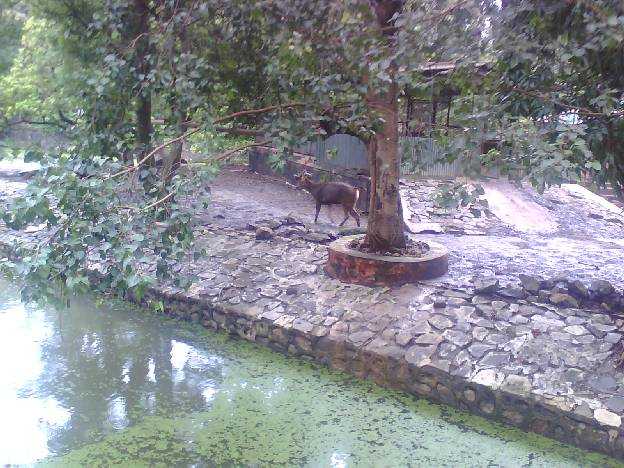 Victoria Gardens are a collection of Parks, Museums and zoo and also a well-known place for couples to hang out. The garden is home to some rare species of animals and birds like the way true love is too rare to be found. If you are a couple of nature lovers, this is the best place to be spending your time.
18. Watch DDLJ in Maratha Mandir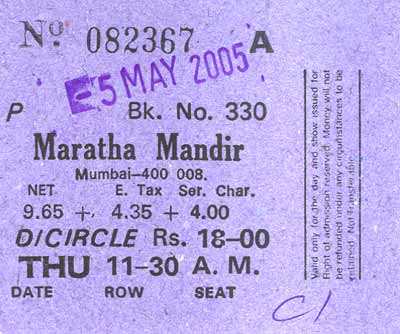 Back in the year 1995, the most romantic dates were in the theatres watching 'Dilwale Dulhaniya Le Jayenge'. The shows of the movie still play every day in Maratha Mandir for the old school romantics. Grab some popcorns, Hold hands and let the magic of love project on the silver screen of your life.
19. Estella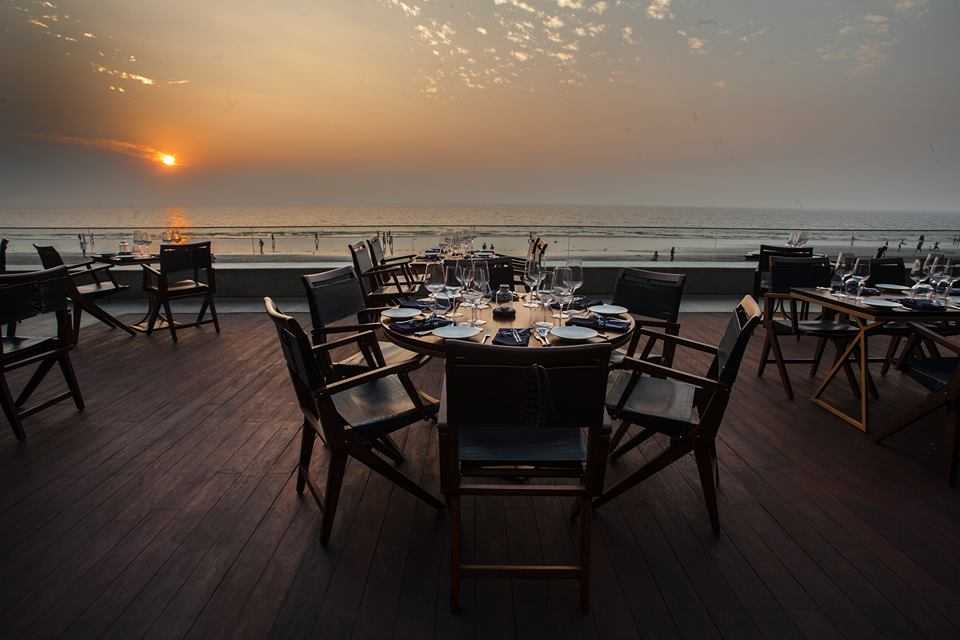 Located in Juhu, this sea-facingfine-dining restaurant should definitely be in your bucket list. Though it's a bit on the higher end, but Estelle with amazing seafood, decor and ambience, will not leave you disappointed.
(Video) Top 7 ROMANTIC Places in Mumbai for Couples | Places for Anniversaries & Birthdays
20. Karnala Fort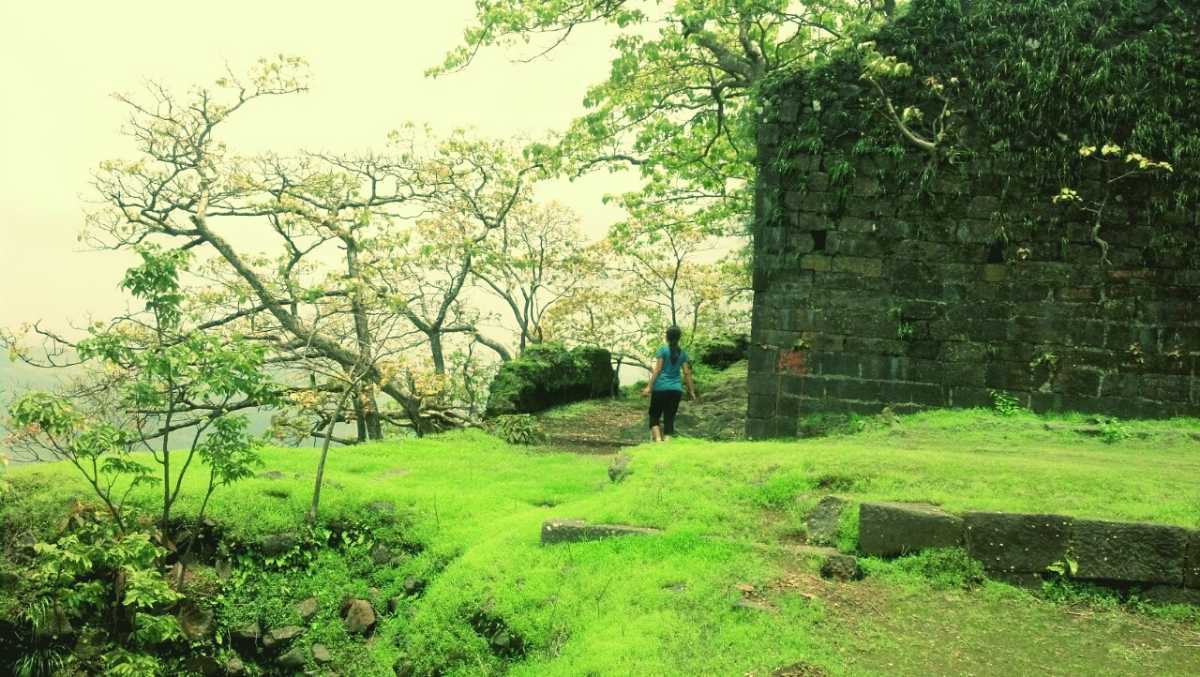 Karnala Fort is indeed one of the coolest getaways and most romantic places to visit from Mumbai on a weekend. The getaway is more fun when there's a companion to share some great memories with. The hill fort gives a sense of content, something similar to the feeling of having someone by your side.
21. Adlabs Imagica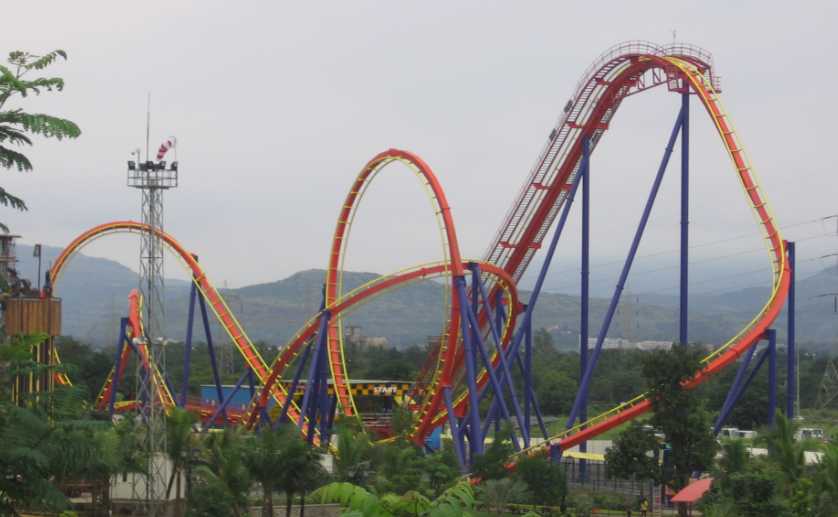 For all the thrill-seeking couple, Adlabs Imagica is one destination that will never let you down. The amusement park celebrates love and especially on Valentine's Day when the dim lights of Candlelight Dinner glow in the festival of love.
22. Pizza By The Bay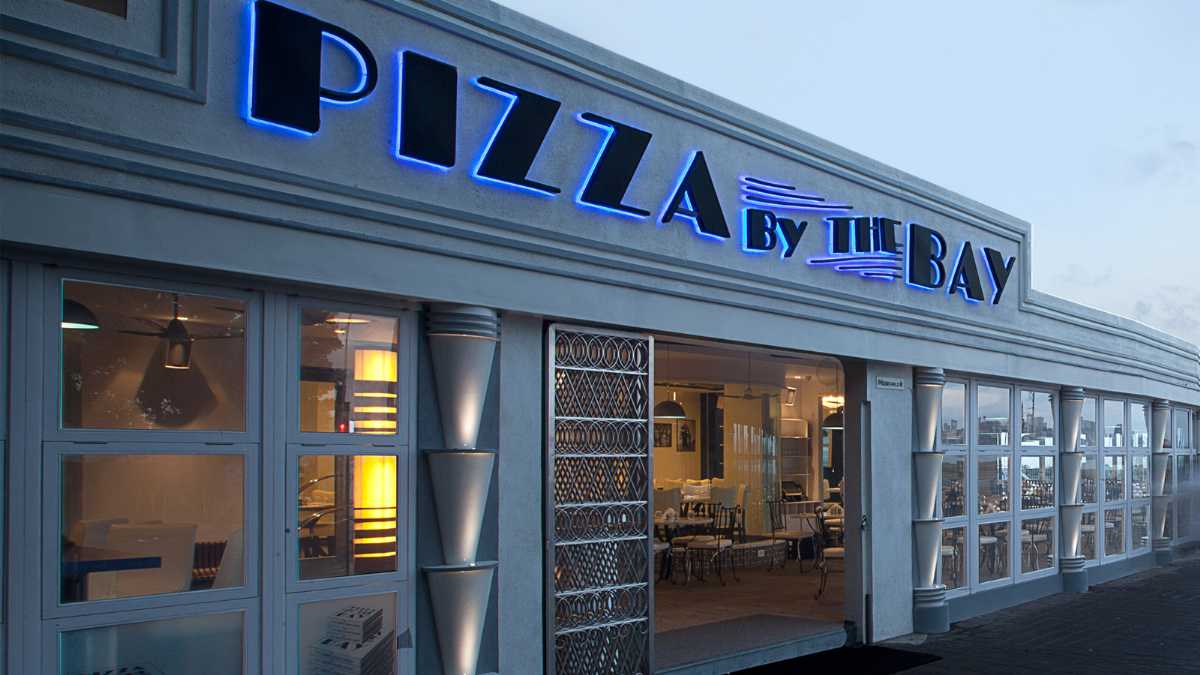 In love and you guys crave for some Italian cuisine' Then head to this place right now. The most famous and the most happening place for couples and obviously one of the best places to grab some Pizza by the Bay. This place will surely satisfy your mutual cravings and love for pizza.
23. Street Food Mumbai
"There is no sincerer love than the love of (street) food" - George Bernard Shaw.


If you are in the mood to tantalize your taste buds, fall in love with Mumbai all over again then get out and get spoiled by some exquisitely delicious Mumbai Street Food that the city serves day and night. You could just be in love with the food, or you and your partner could together be in an affair with the food, coz everything's fair in love and food.
24. Essel World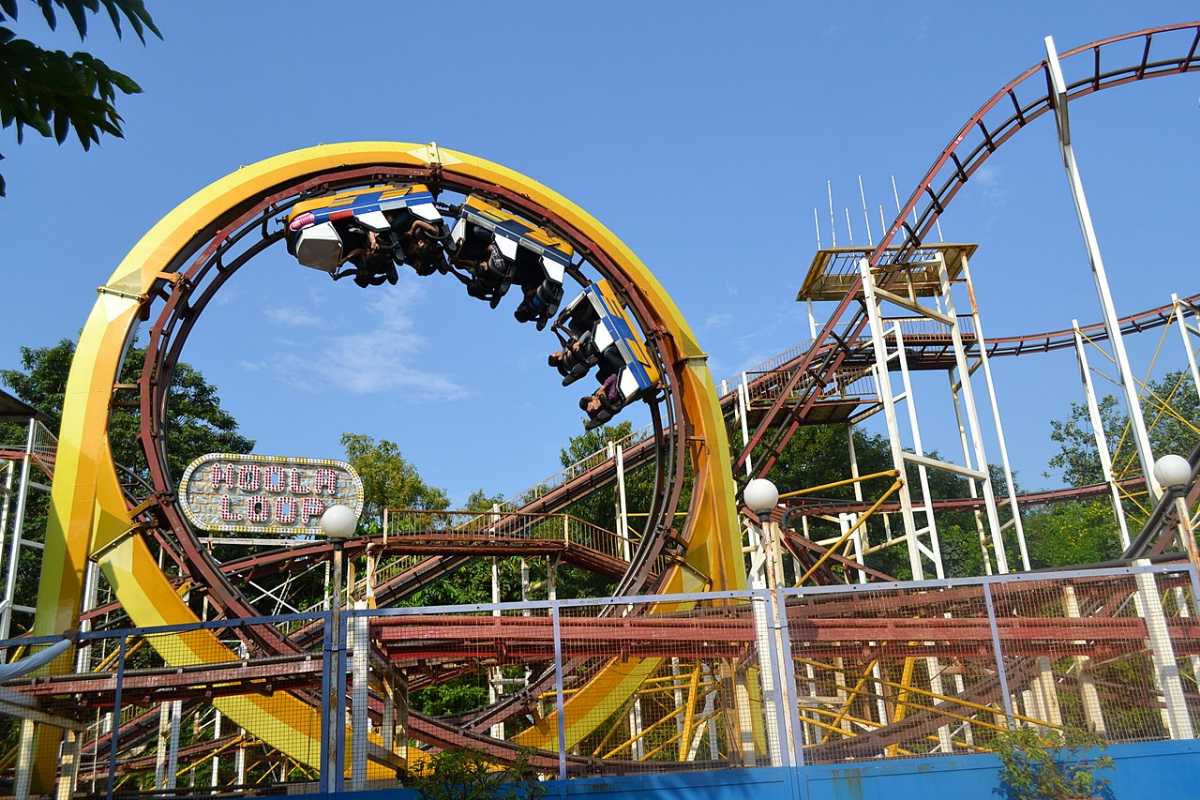 Dates do not always have to be about sharing a meal together. Do something unconventional and fun by going to Essel World. Located in Gorai, Mumbai, EsselWorld is an amusement park which was established in 1989. You and your girlfriend can have an adventurous day out, riding a roller coaster, munching on some snacks, and having a memorable date in Mumbai.
25. Birdsong- The Organic Cafe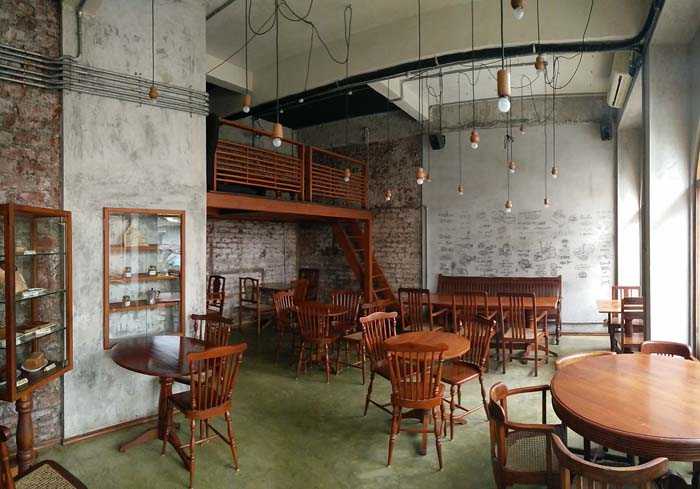 Located on Hill Road in Bandra West, Birdsong Cafe is known for its use of organic ingredients. Here, you and your girlfriend can have a wonderful date over some coffee and cake. It also has some great food and is aesthetically pleasing.
26. AER Rooftop Bar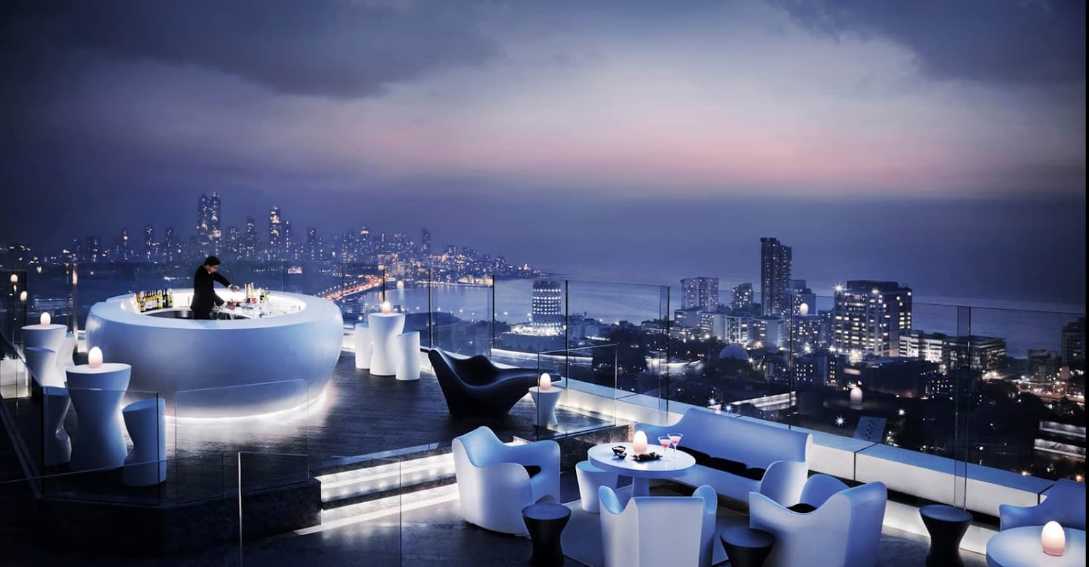 AER is one of the most premium and luxe rooftop bars and cafes situated in Mumbai. Perched on the 34th floor of the Four Seasons hotel, the place offers stunning views of the Mumbai skyline and the cityscape merging in with the azure blue sea waters. If this is not romantic enough, you can also go for a candlelight dinner setting and enjoy delicious food with amazing cocktails.
27. Silver Beach Cafe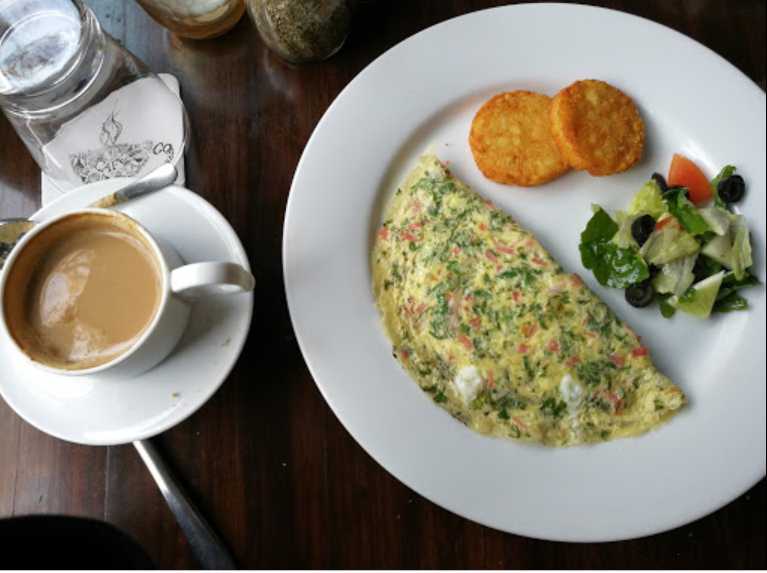 Silver Beach Cafe is one of those quaint mushy cafes ideal for cutesy dates and old-world romance. The place is known for its warm and elegant decor, gorgeous wooden furniture and ample outdoor seating. And, it is mostly frequented by couples who come here to spend some quality time away from the clutter of the city. And while you are out there, we recommend you try their very delicious pizzas, pasta and shakes.
28.Boat Ride from Gateway of India
(Video) Mumbai's Most Romantic Place For Date Night - We Completed 15 Years Together | Night Under The Sky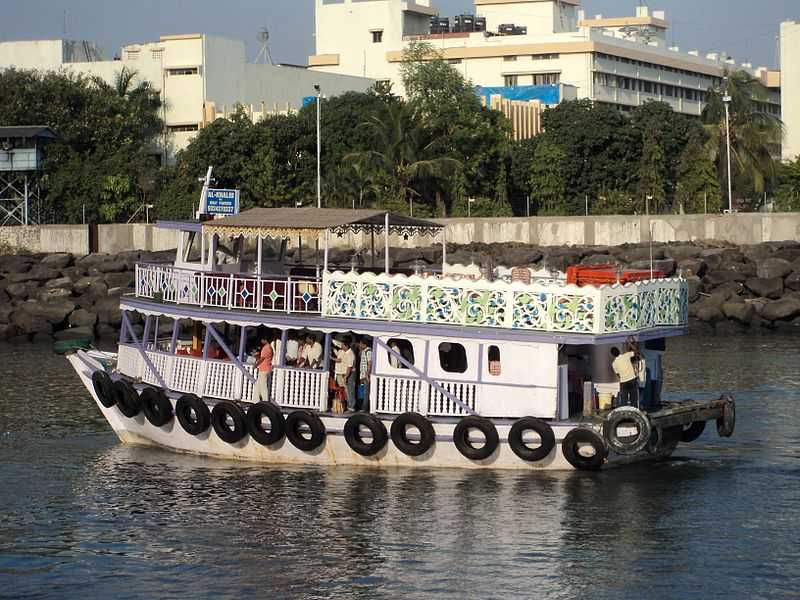 What can be more romantic than you and your significant other in a boat, riding on the waters and watching the mesmerising sunset in the distance? Yes, this can actually come true now. You can hire a speedboat from the Gateway of India and commute to the Mandwa Jetty or Alibag, throughout the day. You can also choose to hire a private boat as well.
Timings - 7:00 AM - 7:00 PM
Charges - Start from INR 8500 for a 6 seater boat for a one-way trip and go up to INR 20000
29.Boardwalk by Flamboyante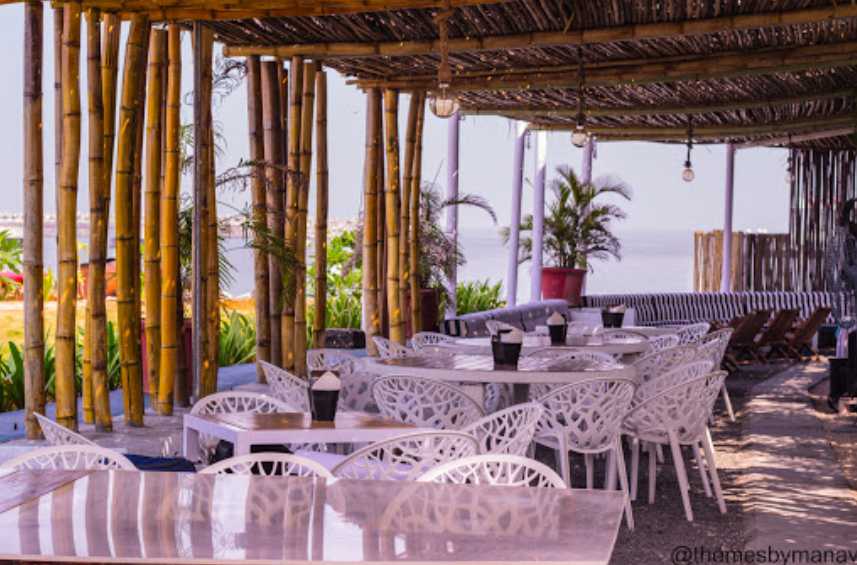 Boardwalk by Flamboyante is one of the most romantic places that you can imagine. The guests are required to get on the ferry from Gateway of India to Mandwa and here they will find the most gorgeous all-white restaurant set against the backdrop of the beautiful Arabian Sea. Some of the delicacies that you can try here wood-fired pizza, burgers, seafood and Mediterranean food etc.
30. Royal Opera House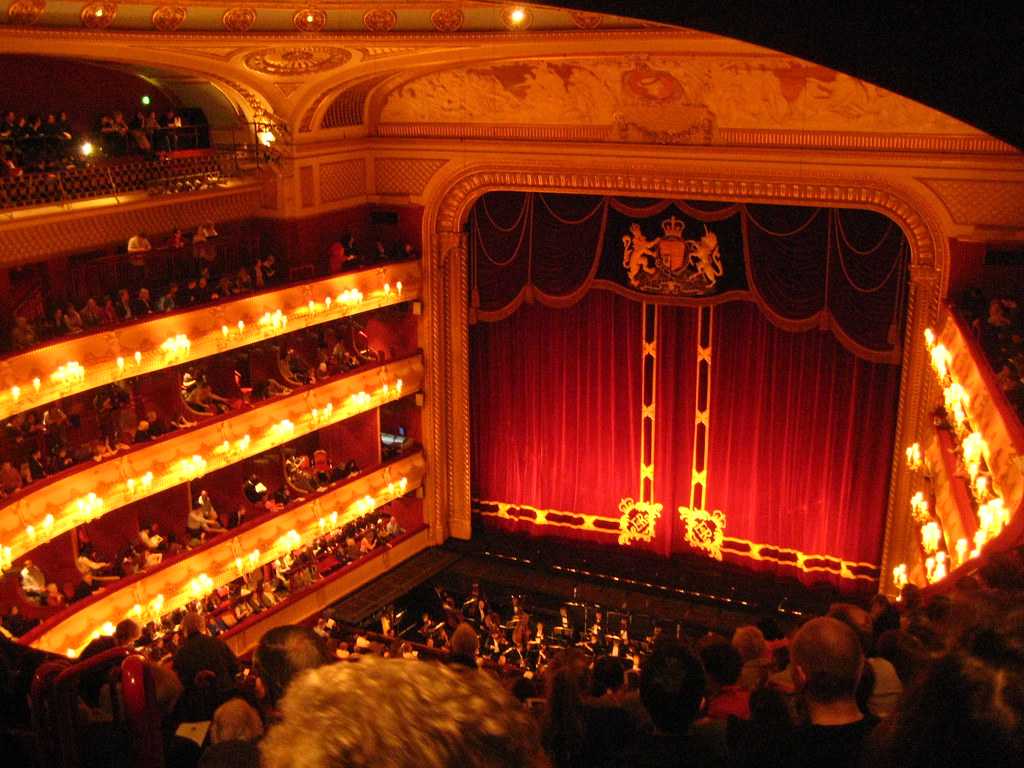 Royal Opera House is one of the most popular cultural centres, not just in the city but also in the country. Known to be built several years ago, the opera house was recently renovated and currently, it hosts and screens different shows, plays, dramas, music concerts, and sometimes even Hindi films. If this is not mushy and old school romantic, then what is?
31. Canvas Laugh Club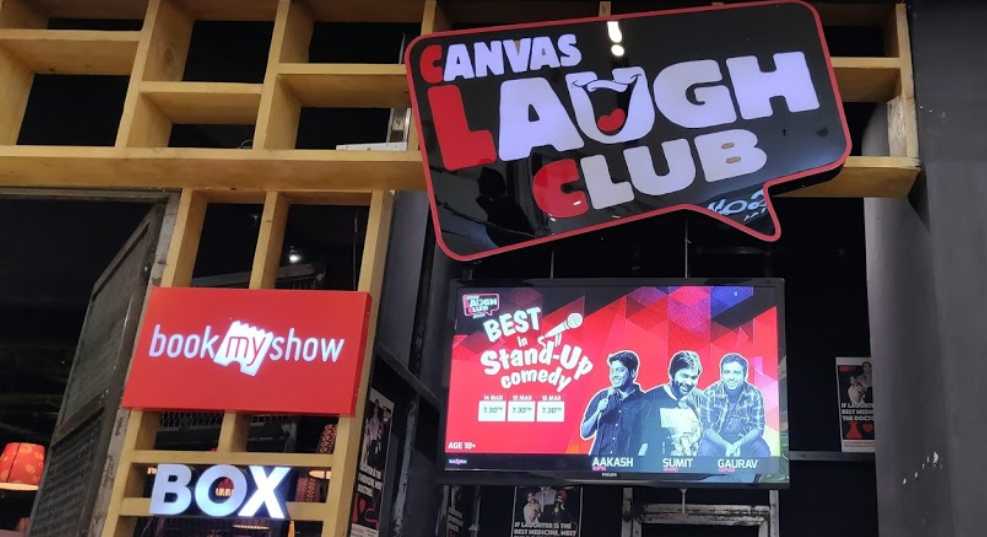 If you are bored with the traditional dinners, walks by the beaches and club hopping, Canvas Laugh Club is the most perfect date place to go. Here you can meet content generators, celebrities and comedians and laugh your heart out. Laughing together, after all, is the most ideal way to bond with anyone.
Mumbai has a lot to offer and a lot of amazing places to choose from for a date. So, the next time you find yourself wondering and can't come up with something new, you need not fret. Just head to any of the places mentioned above. It will be worth your while.